Sweet sexy new blog. I'll be hosting a lot of old stuff with some new stuff to fill it out a bit- give it some heft. Otherwise, I don't know if I pump out enough to justify this to myself.
This will be a way to keep a record of my films, props/costumes, music and art.
To start off, I'll post some of the latter.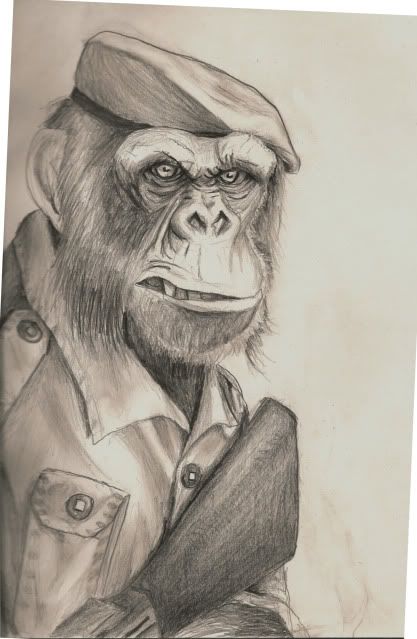 Chimps are cool.